We have many other products that are done by our poor christians through our enterprise projects and are benefitting from it through such income generating works.
Some of the products are pictured here, others are customised exclusively, the rest are supplied plain. Products include teakwood carvings, burlwood namecard boxes, burmese silk bags, jade fashion accessories, chinese calligraphy and pinewood carving with scripture verses, etc. We have been able to help our people with the patronage and partnership of many retailers and orders from shops, individuals and churches.
We can supply products for Father's Day, Mother's Day, Teacher's Day, Christmas and special company functions. Help us with your order. Some product will need longer order time.
Organic & Green Agricultural Project
For the next project, we will be working around a green and or organic farm project in Fujian! We had started a farm project in Hainan and Yunnan with the local Christian farmers for specific organic produces; vegetables and fruits in Hainan and Yunnan. We are looking for partners for the Fujian project. This business project will provide the community with sustainable income for their families and for the green environment. Email me for more details.
3 Dimensional Teakwood carving painted with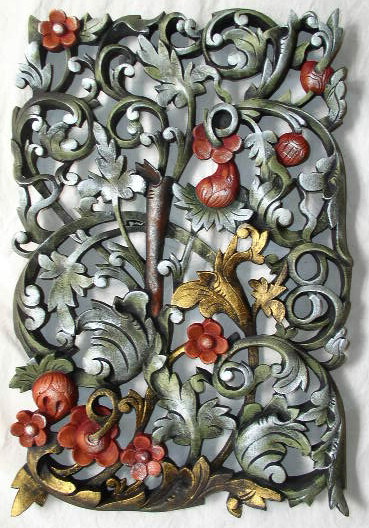 metallic color. Plain teakwood carving also available